In the "teaching" of art & music appreciation, I am reminded of how every other subject in a Charlotte Mason homeschool is taught: teacher-directed, but student-taught. If I am to implement this wonderful principle of a living education to our art and music studies, then I must again defer to Miss Mason. And so, for art appreciation:
I choose four artists per year for us to get to know. I do tend to group artists together each year, such as the Impressionists one year, the painters of the Rennassaince the next, etc. This is certainly my personal preference only and I don't see any special benefit from doing it this way. I suppose it is simply easier for me to get things together if we stick to one type of art or time period each year!
During each quarter (about 16 weeks for us) I check out appropriate books from the library on that artist. I also make a color photocopy of 4 of his or her works that we truly enjoy and that embody the talents for which that artist is best know for. Additionally I find a picture of the artist if possible, and hang it under the prints along with his year of birth and death.
After framing and hanging these four prints in a well-trafficed area of our home, I set out the library books one at a time on an end table. That's it. Other than the occasional Mom-directed conversation about the paintings I leave the works to speak for themselves. And they do! It is so rewarding to hear our younger children exclaim about a
Degas
- "Oh Mama! He painted lipstick on the dancers lips!" Or to have my strong, silent Joshua ask if he may hang that particular Renoir in his bedroom after we are finished with it. He likes the way Mr. Renoir painted the water in that one. The children naturally do narrations of these paintings when they explain to Grandma and Grandpa the newest addition to our fine art collection. I do encourage Austin (10) to attempt re-creating some of the pieces as well.
All I seek to do with our art appreciation is to instill a familiarity with fine art and it's creators. Because I view art as an extension of the creative process that the Lord instilled in each of us when He created us "
in His image
", I want my children to see art as a gift from God. A part of each of us - not an "extra" or "if we have time" school subject.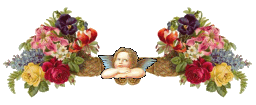 It never occurred to me that someone could actually enjoy classical music. As a child I grew up on gospel and country & western playing to the sounds of our milking machines. It seems our dairy cows really enjoyed the sounds of Patsy Cline and George Jones - indeed they truly did give us more milk when the radio was on! And so, I naturally grew into adulthood enjoying this music as well. Now, don't flood me with mail listing the dark side of this genre of music. As a family we have made a commitment to listen only to music that is beautiful and pure. I'm just sharing a bit of my memories with you. ;-)
One day as a teenager I recall coming across a local classical station. It was a piano solo...soft and serene. It immediately made me want to curl up with a good book and read the day away. Though I loved to read, curling up on the sofa was only for really OLD people. I was 15 and didn't have any time to waste - I was rushing headlong into adulthood as fast as my legs could carry me!
Fast forward 10 years. I was now 25, married with 3 children, two of which were still in diapers and under a year old. Our middle child Joshua still wasn't sleeping through the night and with a brand-new baby in the house I was desperate for something to lull him back to sleep during his wakeful nights. Enter classical music again. This time I didn't happen across the station, I went to the library and picked up a CD along the lines of "Classical Piano for Babies". Both babies were sleeping through the night within 3 weeks. :-) I was so thankful and rested for the first time in two years!
Now not only did classical music have a practical usefulness in my home, I began listening to it in the car, during my evening bath, throughout my afternoon quiet time. It is at this point that I began playing it for the children during our daily quiet hour. They don't always go to sleep, but they always emerge rested and refreshed. Mama too. We naturally took this to an educational level by including brief conversations on the composers, their lives and the times in which they lived. Soon the boys were including them on our timeline and inside their Book of Centuries.

As for formal music lessons on a particular instrument, I teach piano to the children as I'm learning it myself! My husband and I have agreed to wait until we see a love and affinity for it before we invest in professional lessons for the kids. Right now (and probably forever!) our budget is rather tight. I did find this wonderful resource for learning to play the pianio with chords. Again though, this is a road less travelled so don't throw any rotten fruit or veggies my way! Here is what we use for learning piano:


The most fun we have had with classical music thus far is weekly listening to Peter & the Wolf. It is a wonderful introduction to classical music - it includes some narration and a brief introduction of each instrument and the character it represents. After listening to it dozens of times, the kids now act out each part. Fun, fun, fun! Practically speaking, this is all we do for Music Appreciation. Recently I have begun to introduce each different musical instrument in an orchestra. Of course, the boys love the brass section and percussion while Abby & I enjoy the strings and piano best. It is so wonderful to have one of the children ask for "some music" in the car and know they are generally requesting one of their favorite classical cd's.
Here are our absolute favorites - some of which are not available for purchase any longer. Check with your library though. They can find just about anything! I'm not going to review each one for you. It would spoil the fun and surprise! Rest assured that we listened to dozens of albums before we landed upon these, our favorites.